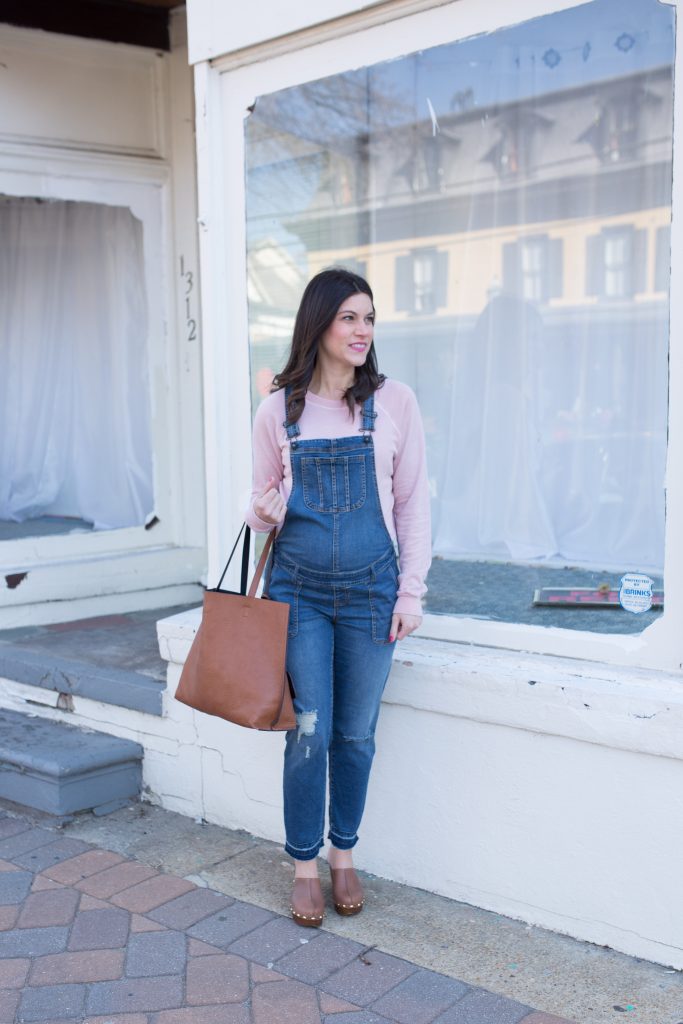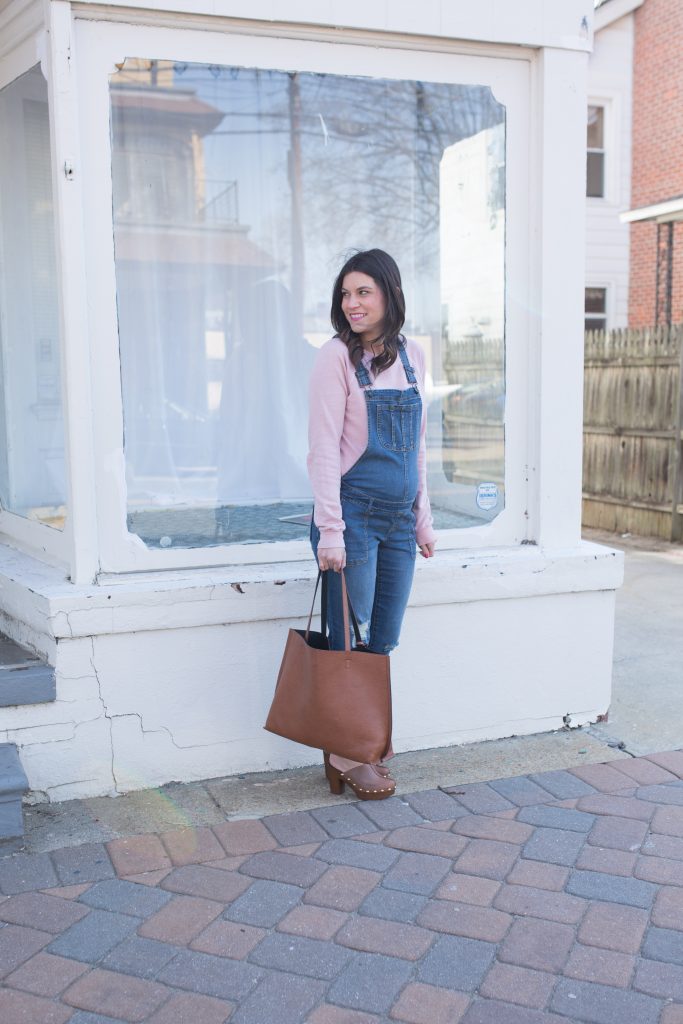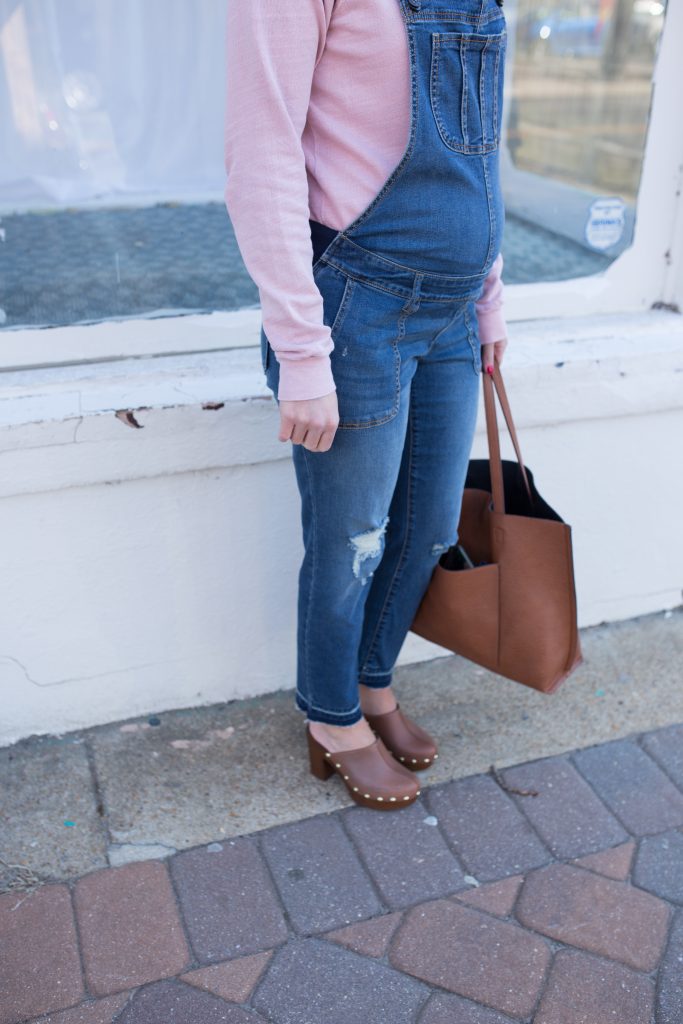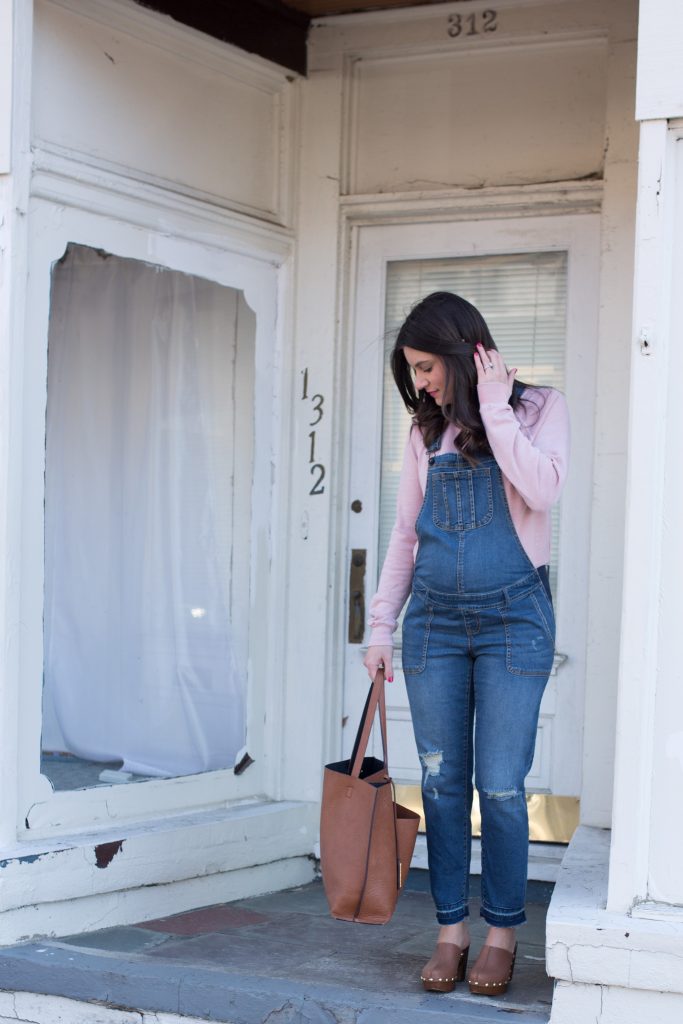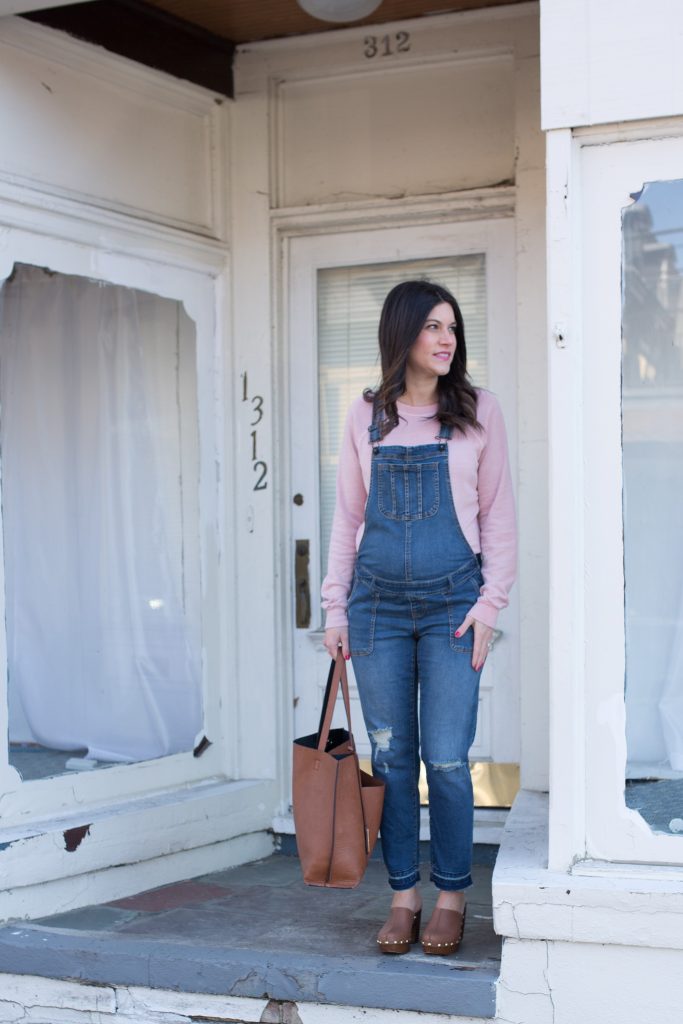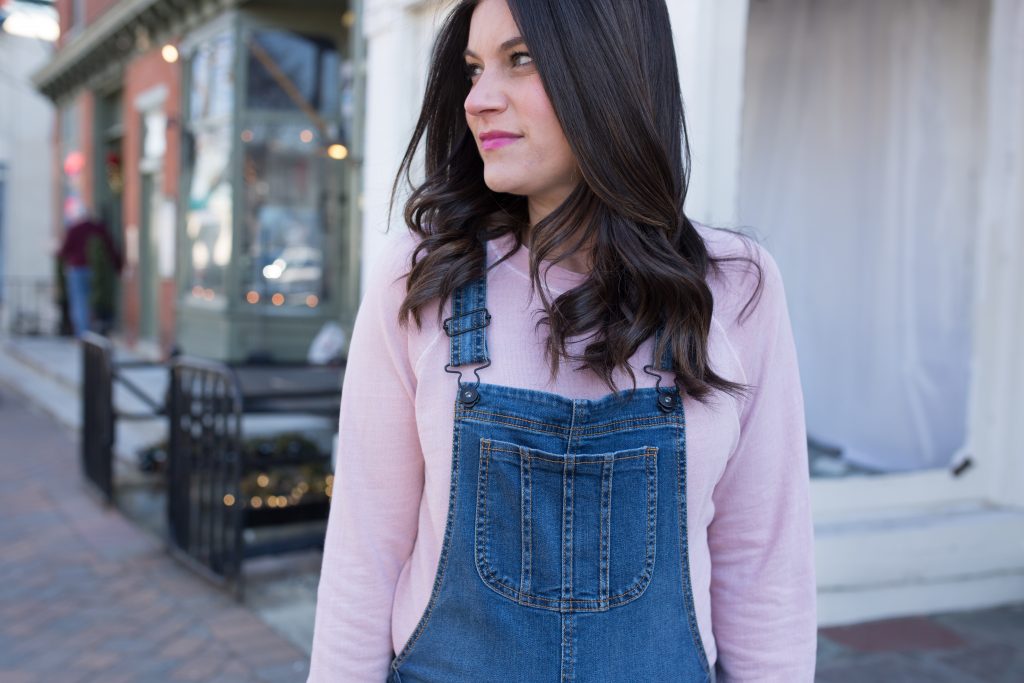 Happy March my friends! March…oh my gosh! How is it March?! We are just about 7 weeks away from meeting our little nugget and this momma is starting to get nervous! I am also getting a little nostalgic + embracing these last weeks with our little babe inside of me. It is so comforting to feel his little kicks + flutters everyday. I know that I will miss that but I also know that holding this sweet baby in my arms will fill every piece of my heart.
I am definitely a denim girl and have been living in jeans throughout my whole pregnancy. Luckily I can wear them to work everyday making dressing the last 8 months a little easier! To change things up a bit and add a little spice to my normal skinny denim look, I picked up these cute maternity overalls. I haven't worn overalls since elementary school so I'll be honest, I was a little hesitant to try them again while pregnant but I am so happy I did! How cute are they?! I love the relaxed leg + slight destruction. These little details give them that easy breezy, weekend vibe!
I am still getting away with most of my regular tops and this cropped sweatshirt has been a staple in my wardrobe for years! It's an oldie but a goodie + totally goes with the laid back vibe of these overalls! I linked to a similar one below. Clogs and an oversized tote add a little punch to my look!
Stay tuned for a nursery post coming soon!!
With love!
Outfit Details: JCrew Sweatshirt similar here | Motherhood Maternity Overalls | ASOS Clogs similar here + here | Urban Outfitters Bag
Photos by Erin Layton Photography